Attack Western Men for FGM in Africa
By Rod Van Mechelen
Feminists ignore men's issues at home to gin up outrage over women's issues in other countries.
Female Genital Mutilation in Africa vs. Male Genital Mutilation in the West
1994 Bellevue, WA -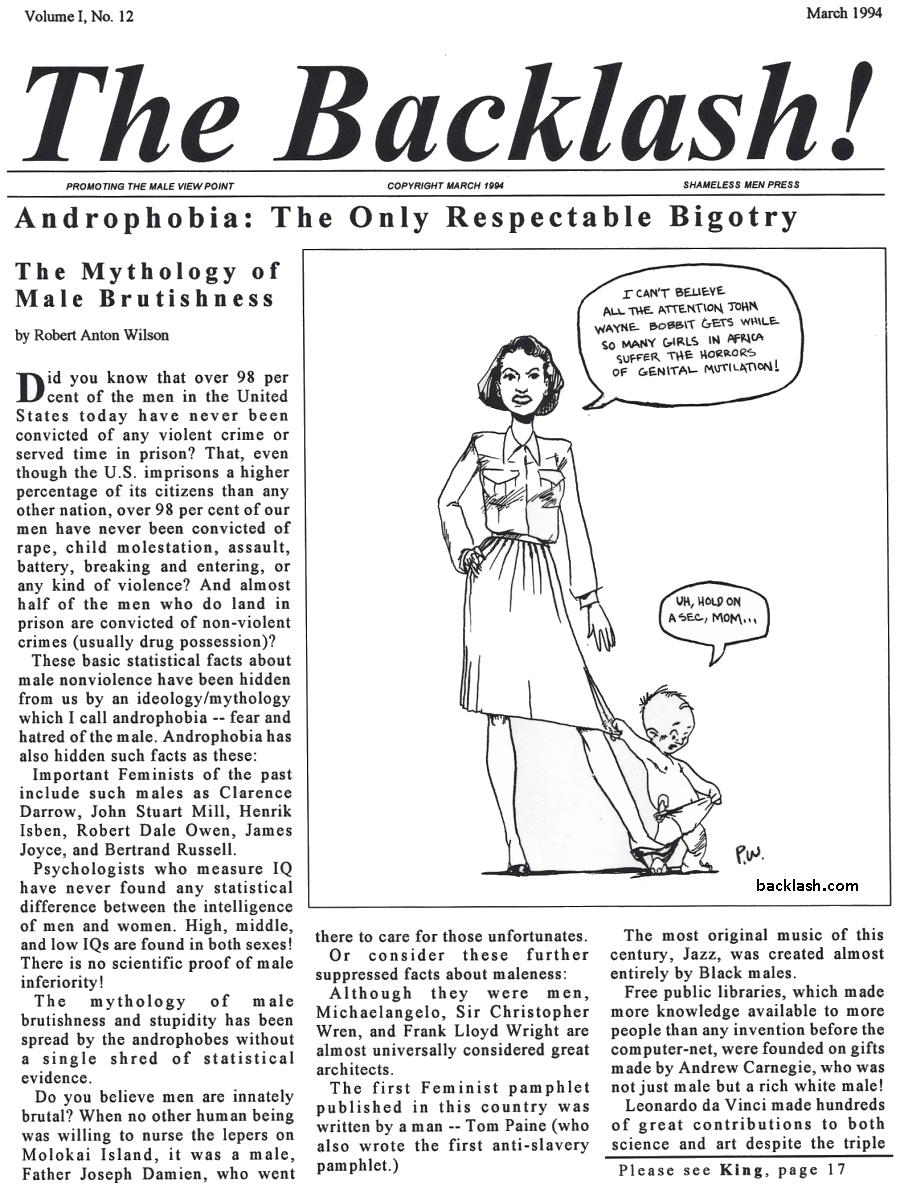 Regards,

Rod Van Mechelen
Rod Van Mechelen is the author of What Everyone Should Know about Feminist Issues: The Male-Positive Perspective (the page now includes several articles by other authors), and the publisher of The Backlash! @ Backlash.com. He is a member of the Cowlitz Indian Tribe and served for 9-1/2 years on the Cowlitz Indian Tribal Council.