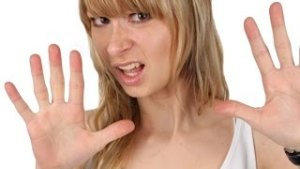 Paul Joseph Watson: Feminists Ban Clapping
Featured
March 26, 2015
Washington Post: Police On U-VA
SpecialFester: Marriage Strike
Cathy Young: 'Good Feminist' Approval
JudgyBitch: Ball of Full Retard
---
Sex: Pro-Equality, Anti-Feminist
March 23, 2015
Milo Yiannopoulos: Games Press Finally Turns On Developers
| | |
| --- | --- |
| | The Black Man's Guide Out of Poverty: For Black Men Who Demand Better Aaron Clarey addresses the sociological, economic, and political forces that hold black men down and shows the path out of poverty. It lays out the road map toward a better life. Also applies to women and men of all other races. | Read More |
Bernard Chapin: Men's Rights on the Cross
Ashe Schow: Chelsea Clinton Says Men must 'lead the way' to gender equality
Jay Sherman: Top 10 Cringeworthy Pictures That Signal The Decline Of The GDC
David Garrett: FEMEN's Silence During The Ukraine Conflict Shows Their Anti-Male Agenda
Hannibal Menwell Creed: The Newfound Alliance Between Feminism, Marxism, And Radical Islam
Mikayla Novak: Pay gap due to women's choices, not gender bias
Keldy Ortiz, Rocco Parascandola, Ryan Sit, Barry Paddock: Woman, 20, who cried rape by 'black man' in Brooklyn park recants story hours later: cops
Abby Phillip: Ruby Tuesday accused of employment discrimination. Against men.
Male Circumcision: Nordic Ombudspersons seek ban on non-therapeutic male circumcision
Janet Halley: Trading the Megaphone for the Gavel in Title IX Enforcement
Paul Joseph Watson & Alex Jones: 10 Ways True Feminism is Under Attack
Henry Makow Ph.D.: How the CIA Used Feminism to Destabilize Society
Bern Chapin: Liberty vs. Conformity
Hannah Wallen: Female Circumcision benefits outweigh the risks
Hannah Wallen: A complicated light bulb joke
Barbara Kay: Only women get help for spousal violence, while men are ignored
Ashe Schow: Five harsh realities of campus sexual assault from a feminist former judge
Cathy Young: All writers, not just feminists, are targets on the Web
Bernard Chapin: The Black Man's Guide Out of Poverty
Paul Carr: Twitter and Facebook hit with separate gender discrimination suits
William A. Jacobson: Campus "consent" wars: Expelled male student sues Cornell Univ.
Kaitlyn Schallhorn: Erin Davoran says women can't be sexist
COTWA: Woman's second rape lie sent an innocent man to jail for eight months
Penny Nance: War On Women A Meme in Search of Victims
Janet Bloomfield: 5 Feminist Heroes Who Were Actually Terrible People
KC Johnson: The Dissembling Protesters
KC Johnson: Gillibrand Revised—Still No Due Process
Roosh Valizadeh: 15 Reasons Why Toronto Is The Worst City In North America For Men
Why do I include links to crimes committed by women but not men? To counter the stereotype that all men are violent and all women are victims. The stereotype is a lie. Some men are violent. The reports about violent women prove that neither women nor men are better than the other. We are all just people.
---
Health: Defy Disease & Thrive
March 18, 2015
Weintraub: The Anti-Aging Pill
Stephen Petranek: Is the secret to eternal life really found in a blood transfusion?
Noonan: Turmeric's "Golden Milk" – Worth Trying
Suede: Cancer: A Yeast Fungus Gone Out of Control?
Kratom: The Productivity Booster And Anxiety Killer That You've Never Heard Of
Caruso: Linda Gray's Longevity Regimen
Provos: Anticancer Properties Of Saffron
Reeves: Safely Reduce Annoying Prostate Symptoms
Braverman and Scali: Reverse Mild Cognitive Impairment
Downey: Parsley More Than A Decorative Garnish
Downey: Novel Solution Effectively Treats Chronic Sinusitis
Kessler: How The Overuse Of Antibiotics Is Fueling Our Modern Plague
Faloon: Best Drug To Treat Hypertension
Block: Turmerone Induces Neural Stem Cell Proliferation
Block: Gluco-Chondro Combo Ties Osteoarthritic Drug
Block: Resveratrol Fights Influenza Virus
Block: The Benefits of Oral Vitamins/Minerals and Chelation Therapy
Block: B Vitamin Research Assaulted by Defective Study
ANH: Will We Allow Big Pharma to Patent and Control Natural Products?
ANH: Kick Kids Out of Head Start if They Aren't Vaccinated on the Government's Schedule?
ANH: FDA Compounding Committee Is a Stacked Deck
ANH: Supreme Court Decision Deals Blow to Monopolistic State Medical Boards
Brownstein: The Flu Vaccine is a Waste of Time and Money
Brownstein: Just Say No To Acetaminophen
Brownstein: National Panel Reverses Idiotic Cholesterol Guidelines
Sircus: Oxygen Awakens Tumor Fighting Cells
Sircus: Cancer Occurs at +30 Millivolts
Wright: Privacy outrage! Docs sharing your medical photos online
Wright: FDA knew of potential superbug outbreak for six years
More News in
Archives!
Aaron Clarey: What Should You Invest In?
Featured
March 27, 2015
Gregory Mannarino: Buy The Dip
Martin Armstrong: October 2015
Greg Guenthner: Housing About to Explode!
Lance Roberts: The Warning Signs
Gary Savage: Up April Down May
---
Money: Opportunity & Prosperity
March 27, 2015
Cold Fusion: The Incredible Fuel of the E-Cat
| | |
| --- | --- |
| | Aftershock: Protect Yourself and Profit in the Next Global Financial Meltdown offers a vivid picture of what to expect when the world's bubble economy inevitably pops. More importantly, it tells you how to protect your assets before and during the coming Aftershock and how to capitalize on the new opportunities that others will miss. | Aftershock: Protect Yourself and Profit in the Next Global Financial Meltdown |
Brian Weepie: A Resource Speculation With Big Upside Potential
Jeffrey Snider: The Fed's Artificial Steepening Of The Yield Curve
Lance Roberts: Pay Attention To The Warning Signs
Ben Wright: The world's next credit crunch could make 2008 look like a hiccup
Ralph Aldis: How the Five Principles of Capital Allocation Can Mean Gold Mining Success
Jill Wahleithner: Three Biotechs that Could Radically Change the Practice of Medicine Forever
Jeff Cox: Fed policies have cost savers $470 billion
Gary Savage: Stocks Deline into May
Jeff Nielson: Why Price-Analysis Is Meaningless
Ellen Brown: California Water Wars: Another Form of Asset Stripping?
Charles Hugh Smith: Will Cash Always Be Trash, Or Will It One Day Be King?
Frik Els: Gold price leaps past $1,200 on safe haven buying
Gold Stock Bull: Gold technical chart turns bullish
Charles Kennedy: Good News At Last For Petrobras
Darrell Delamaide: Driverless Cars Poised To Transform Automotive Industry
Five Companies in Australia's Cooper Basin Worth Watching: Canaccord Genuity's Johan Hedstrom
John Crudele: Stock market rigging is no longer a 'conspiracy theory'
Zero Hedge: Thousands Of Layoffs Coming After Buffett Merges Heinz With Kraft, Creating 5th Largest Food Company In The World
Zero Hedge: Durable Goods Orders Drop And Miss In Worst Run Since Lehman
Zero Hedge: Banks Reclassify Quarter Trillion In Securities Ahead Of Rate Hike
Zero Hedge: Fed Now Sees Only 0.2% GDP Growth In Q1
Zero Hedge: US Hegemony, Dollar Dominance Are Officially Dead As China Scores Overwhelming Victory In Bank Battle
---
Health - Continued
March 18, 2015
Wright: Test over-predicting heart attack risk by 154%?
Wright: Natural melatonin prevents sleep interruptions
Wright: Are your bedtime woes giving you diabetes?
Wright: C. diff infections now killing every 18 minutes
Wright: Docs rush into prostate cancer treatments that could do more harm than good
Wright: Government sold spoiled flu vaccine
Wright: Don't want to give up your supplements when you travel? Here's how
Wright: Skip the health care sticker shock with a simple online tool
Wright: Big Pharma using fear to peddle ADHD meds
Wright: Big Pharma's shady testosterone marketing exposed
Wright: Is weed killer giving your kid ADHD?
Wright: Acetaminophen may boost death risk 63%
Sisson: Top 50 Essential Paleo Pantry Foods
Sisson: Is Constant Ketosis Necessary – Or Even Desirable?
Sisson: Slow Baked BLT Frittata
Sisson: Liver, Lobster and Locusts: How Bizarre Foods Win Acceptance
Sisson: Is Your Workout Worth the Risk?
Sisson: Can Getting Your DNA Tested Help You Optimize Your Diet and Training?
Sisson: Fish Tacos with Primal Mayo
Mercola: How Nutritional and Alternative Treatments Can Help You Avoid Using Drugs for Depression
Mercola: New US Guidelines Will Lift Limits on Dietary Cholesterol
Mercola: 6 Vegetables to Love That Aren't Kale
Mercola: Daylight Savings Time May Cost You Extra—Both in Terms of Money and Health
Mercola: Overtreatment of Diabetes Now Causing Environmental Destruction
Mercola: Dr. Michael Finkelstein Talks About His New Book, "Slow Medicine: Hope and Healing for Chronic Illness"
Mercola: Urban Permaculture Maximizes Garden Productivity
Mercola: How Often People in Various Countries Shower
Mercola: Sunflower Power Salad Recipe
Mercola: Your Microbiome May Be Key Factor Determining Your Health and Longevity
More News in
Archives!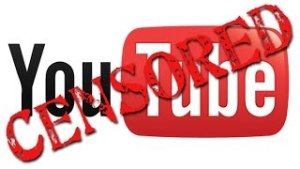 James Corbett: Revolution Not YouTubed
Featured
March 25, 2015
Michael Noonan: Everybody's Business
Joseph T. Salerno: Banning Cash
James Howard Kunstler: Michael Brown Nation
Martin Armstrong: State Department Cover Up
---
Politics: Freedom & Liberty
March 23, 2015
Paul Rosenberg: Liberty The Unapplied Cure
| | |
| --- | --- |
| | The Conservatarian Manifesto: Libertarians, Conservatives, and the Fight for the Right's Future is Charles C.W. Cooke's call to arms for the growing movement of "Conservatarians"—members of the right who are fiscally conservative but socially liberal—and a fascinating look at conservatism's past and future. | Read More |
Michael Snyder: 81 Percent Of Russians Now View The United States Negatively
Ron Paul: A Green Light for the American Empire
Patrick J. Buchanan: Will the GOP Kick It Away?
Paul Craig Roberts: The Neocon Empire is Beginning to Crack
John W. Whitehead: The Government's War on Cyberterrorism
J. D. Heyes: USA now ranked 49th in press freedom
Stuart Rothenberg: Bush, Paul, Walker, Rubio are the Fearsome Foursome
Maria L. La Ganga: Under new Oregon law, all eligible voters registered unless they opt out
Glenn Beck: It's Too Late to Change the Republican Party from the Inside, I'm Out
Sarah Rumpf: Backlash Grows Against Texas Rep. Villalba's Bill Criminalizing Bloggers Filming Cops
Julian Hattem: Feds acknowledge power to act on Web rates
Matt Purple: The new House Republican budget proves the GOP is still addicted to spending
Veronique de Rugy: On Ex-Im Bank, the Democrats Are the Real Corporate Shills
Doug Bandow: Close the Export-Import Bank: Cut Federal Liabilities, Kill Corporate Welfare, Promote Free Trade
James Delingpole: A new scientific paper has driven yet another nail into the coffin of Catastrophic Anthropogenic Global Warming theory
Brian Doherty: Bringing Heinlein's Lunar Revolution Home: The Moon is a Harsh Mistress As a Major Motion Picture
Sheldon Richman: It's Time to Rethink America's Relationship With Israel
David Harsanyi: Obama's 'Signature Achievement' Will Be Bypassing the Constitution
Glenn Greenwald: US Threatened Germany Over Snowden, Vice Chancellor Says
Glenn Greenwald: What's Scarier: Terrorism, or Governments Blocking Websites in its Name?
Ron Paul: Why Do American Weapons End Up in Our Enemies' Hands?
WashingtonsBlog: Why We're Drifting Towards World War 3
WashingtonsBlog: Propagandists Use Automated Software to Spread Disinformation
Zero Hedge: Obama Administration Sets New Record For Censoring & Denying-Access-To Government Documents
Zero Hedge: It Is Time For A Criminal Probe Into Tim Geithner's Leaks As Vice Chairman Of The Federal Reserve
Zero Hedge: Ex-US General Defends His "Sanctions Don't Work, Start Killing Russians" Comment
Zero Hedge: US Sends Over 100 US Tanks, Armor To Latvia As Nuland "Confirms" Russia Delivering Weapons
Zero Hedge: Germany Has Had Enough With US Neocons: Berlin "Stunned" At US Desire For War In Ukraine
---
Health - Continued
March 18, 2015
Mercola: Vitamin D Can Save You from Diabetes and Dementia
Mercola: Multivitamins Found to Be Linked to Heart Health
Mercola: Water Fluoridation Promotes Thyroid Impairment, Study Warns
Mercola: Raw Milk and the Raw Deal
Mercola: Study Identifies Top Six Factors Predicting Heart Attack Risk
Mercola: Stress Doesn't Stay in Your Head
Mercola: Frequent Sauna Bathing May Lower Your Risk of Heart-Related Death, and More
Mercola: E-Motion—How Your Emotional Baggage May Be Sabotaging Your Health, and What to Do About It
Mercola: The Mysterious Science of Motion Sickness
Mercola: Elevated Sugar Intake Linked to Significantly Raised Risk of Obesity, Diabetes, and Heart Disease
Mercola: Regular Coffee Drinkers Have Cleaner Arteries
Landsman: The Vaccine World Summit reveals the truth about vaccines and infectious diseases
Benson: Meteoric rise in modern diseases could be synergistic effect of glyphosate and vaccines
Jockers: Apple Cider Vinegar improves blood sugar regulation and speeds up weight loss
Breggin: Overcoming the most insidious pollutants
Benson: Copper-blended fabric provides protection against damaging EMFs
Jockers: Gluten and inflammatory disorders of the brain and nervous system
Wells: The CDC's censored statistics: How many children infected by measles were already vaccinated against measles?
Wilson: Grow your own ginger for free: Natural medicine that's delicious too!
Gutierrez: Childhood vitamin D deficiency causes arterial hardening, increasing heart disease risk
Adams: America to lose one-third of its fresh produce when California runs out of water
Huff: California lawmakers seek to implement medical fascism by mandating MMR vaccination
Huff: Dr. Robert Rowen reveals the raw truth about vaccines at the Vaccine World Summit
Huff: Top 5 lies still being regurgitated by vaccine fanatics to push toxic immunizations
Ravensthorpe: The best natural sources of protein
Fassa: Blueberries help prevent cardiovascular disease, cancer, and dementia
More News in
Archives!